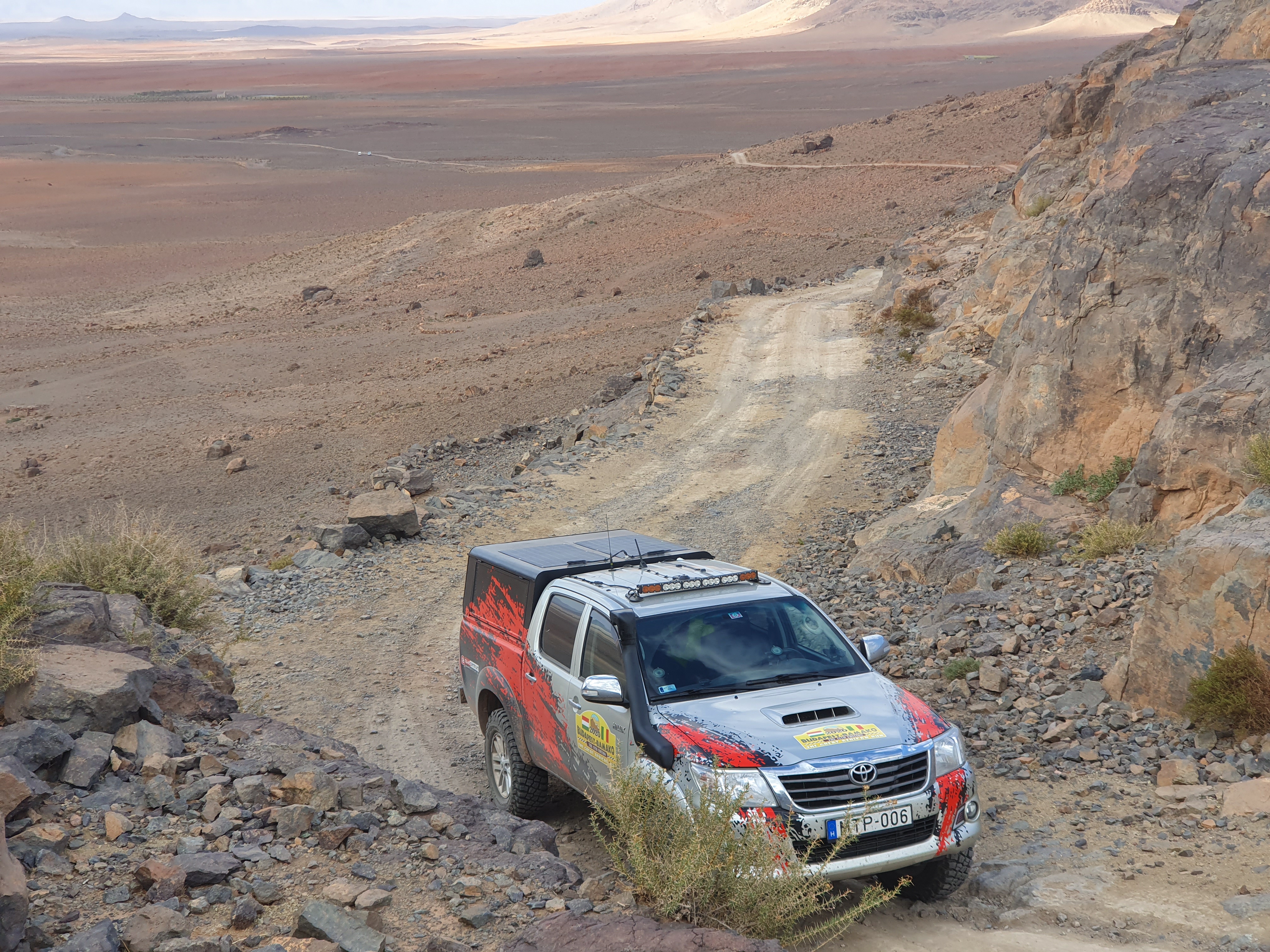 Track Writing Mission Is On For 2020
October 21, 2019 – The Budapest-Bamako track writing team has reached the town of Assa in Central Morocco earlier today after departing from Budapest last Wednesday. The recon mission's main objective is to place geo-caching points, explore hotels, camp sites and register the GPS coordinates of points of interests along the route of the Budapest-Bamako. Lukacs-Toth Kalman, sports director and his crew have been driving in Morocco under fantastic conditions.
"We have discovered some stunning new locations and revisited old classics, such as former tracks of historic Dakar Rallies", added Mr. Lukacs-Toth.
For the first time in the Budapest-Bamako's history the recon mission takes place in two installments. The first part covers the Saharan sections of the rally and some in Senegal. The second part, scheduled for December will cover the sections south of Tambacunda to allow more time for wet roads to dry out and become passable again.
"The rainy season is always a major concern for scheduling the track writing", said Andrew G. Szabo founder of the Budapest-Bamako. During the European summer and fall months it is virtually impossible to drive on many of the roads along the rally route.\
Data from the first stages will be processed in early November, while the second stage expedition will be analyzed and formatted in late December.